The Practice
Badlands Veterinary Services is a mobile veterinary practice specializing in bovine herd health and ambulatory services in the area surrounding Medicine Hat in Southeast Alberta. Our practice offers reliable, efficient, and elevated veterinary care to local producers, with all procedures occurring on-farm. We provide regular business hours for routine procedures, but clients also have the ability to contact a veterinarian at all times for emergency services and assistance.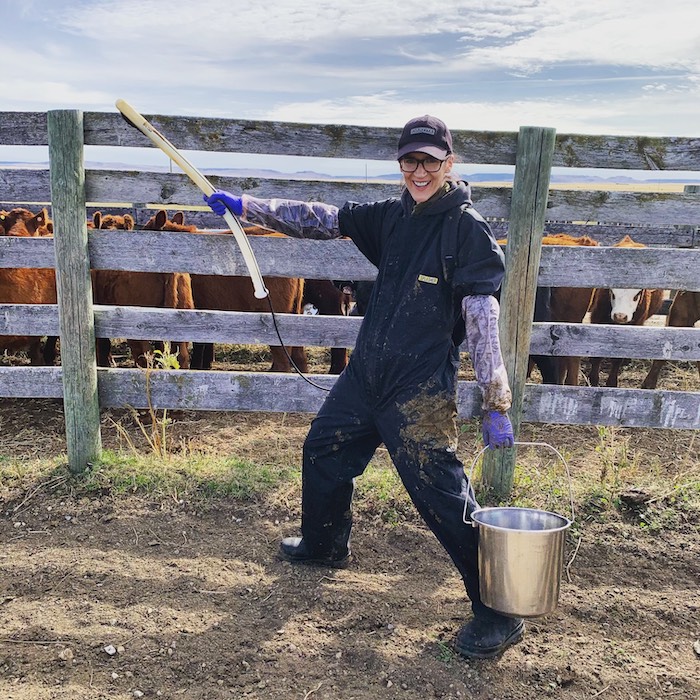 Dr. Krista Dayman, DVM
Badlands Veterinary Services was founded in 2020 by Dr. Krista Dayman. While she was born and raised in Southern Saskatchewan, Dr. Dayman settled in Medicine Hat in 2016 with her husband John. She is passionate about bovine medicine with a special interest in herd health, theriogenology and pathology.
Rachel DeMan, RVT
Rachel is a Registered Veterinary Technician from Nova Scotia! She graduated from the Dalhousie University Veterinary Technology program in 2019. Rachel found her way to Seven Persons shortly after graduating, where she raises purebred black angus cattle with her fiancé Kody. She enjoys working around livestock of every species and is always eager to learn something new!